DIY Halloween Costume Ideas
Whether you are looking for group costumes or themes for the family, let us take the stress out of planning for Halloween. Our DIY Halloween costumes will get you Halloween-ready fast and because they feature Fruit of the Loom sweatshirts and sweatpants, they are sure to keep you cozy. From scary spiders to a shiver of sharks, these Halloween costumes will be a hit. For each costume, we have a quick tutorial complete with traceable templates. Keep it simple or take it to the next level with our suggestions to add extra pizazz. Any costume you create for kids or adults will get everyone in the trick-or-treating spirit!
Below are four great options for DIY Halloween costumes.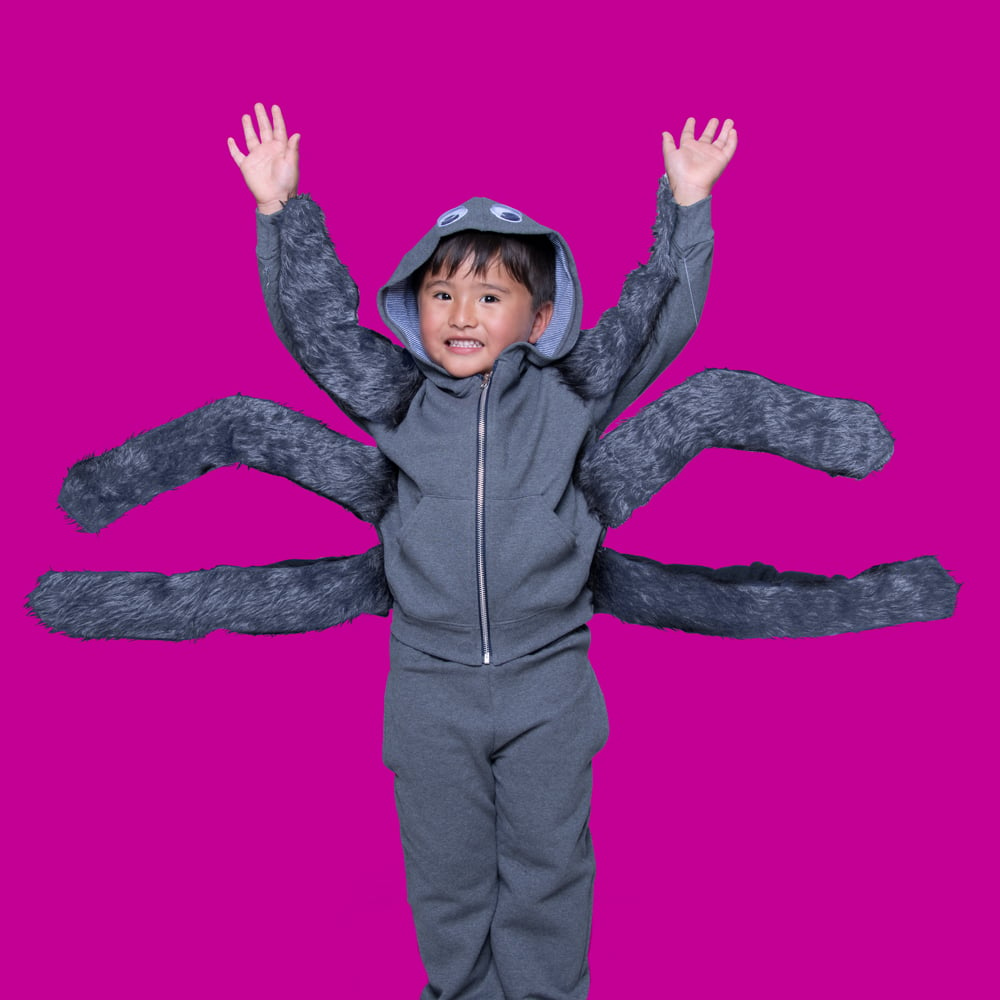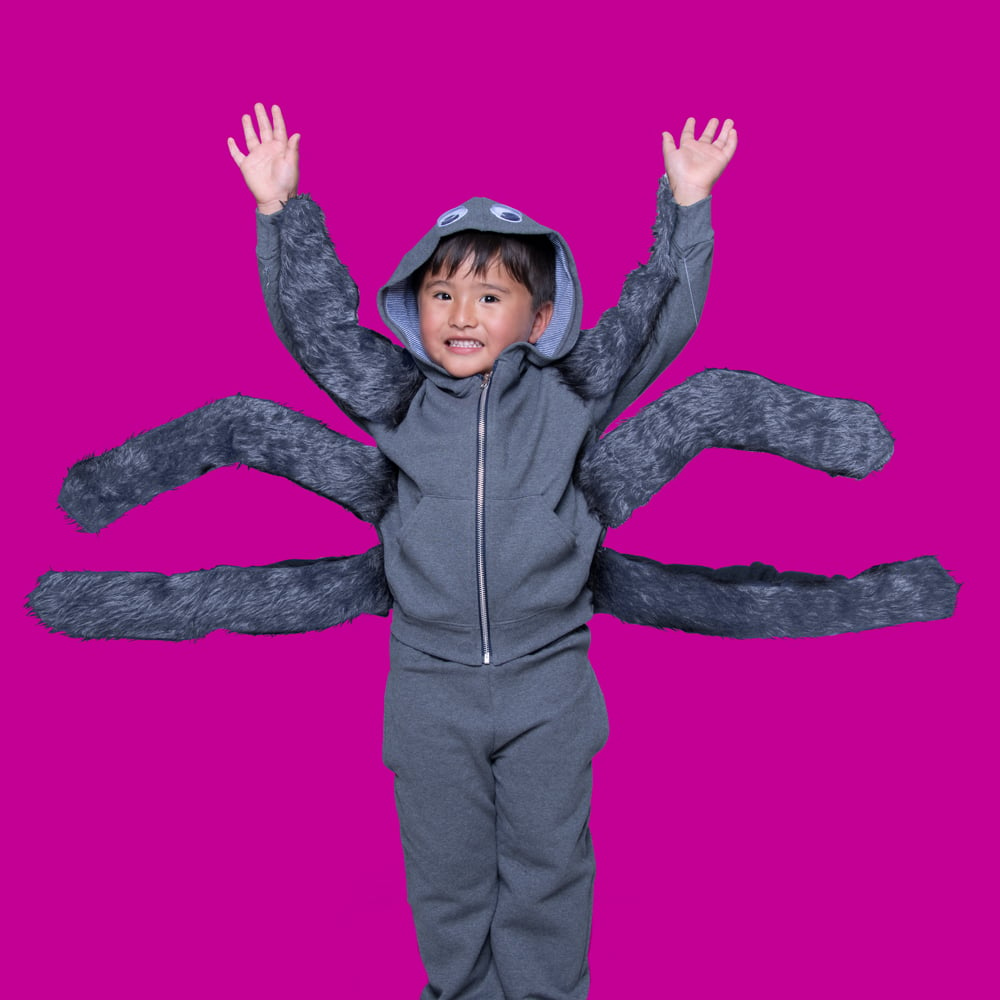 Spider Costume
Originality is always a guarantee.
No two spiders will look alike when you make your own costume. Follow our step-by-step guide to bring the spider costume to life.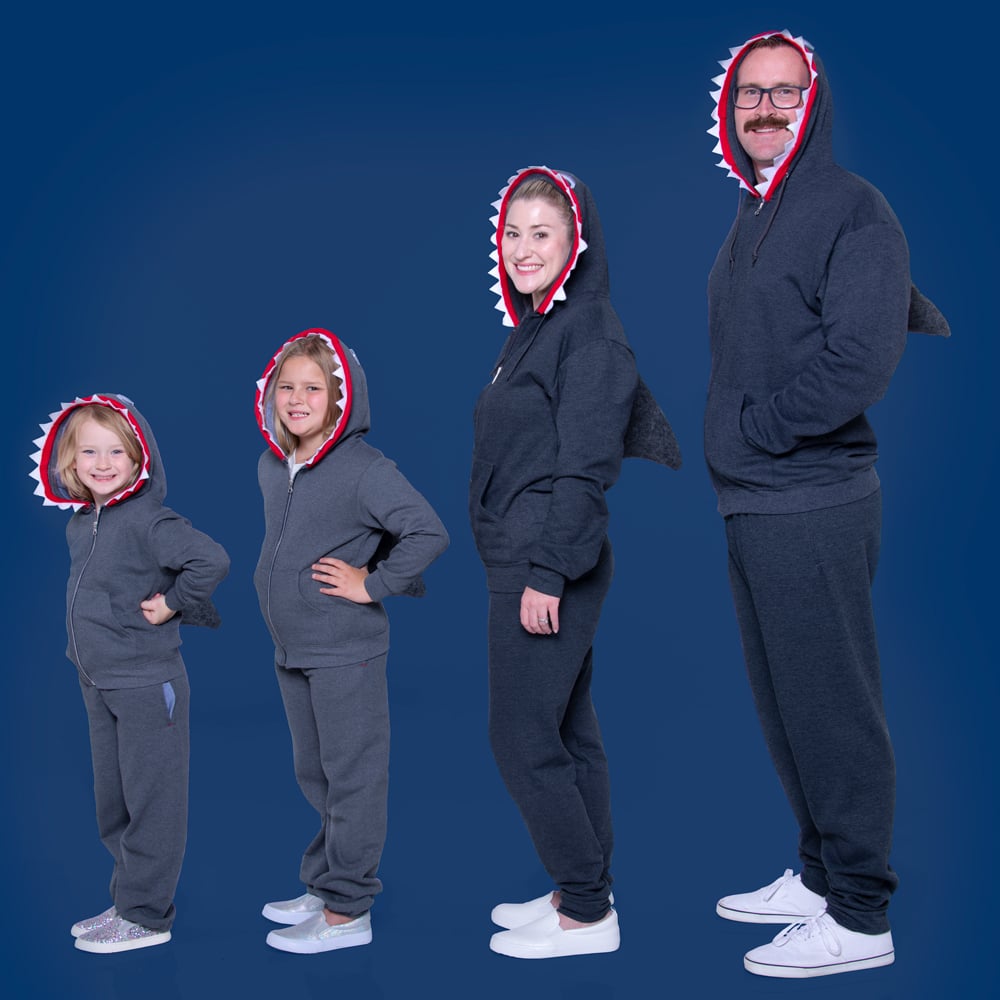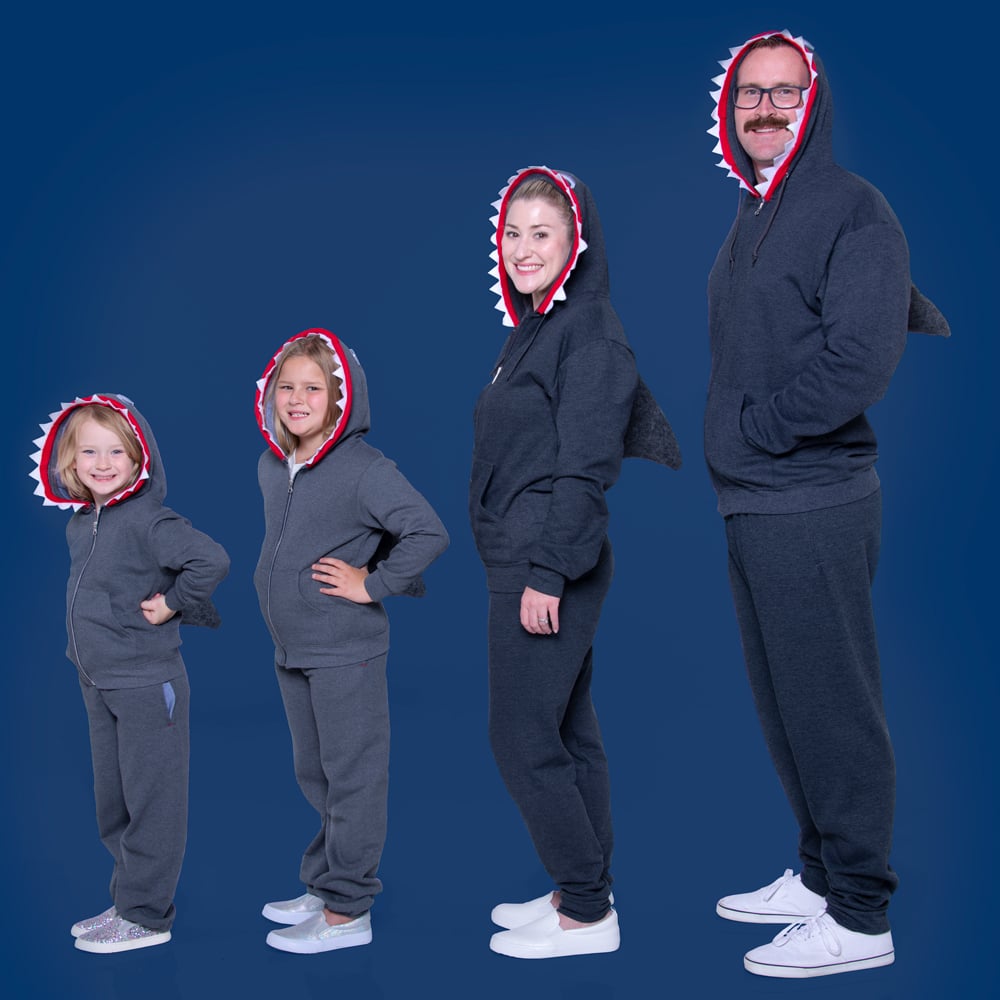 Shark Costume
Keep it simple with this shark costume.
A full zip hoodie, felt and hot glue will keep this shark swimming for treats.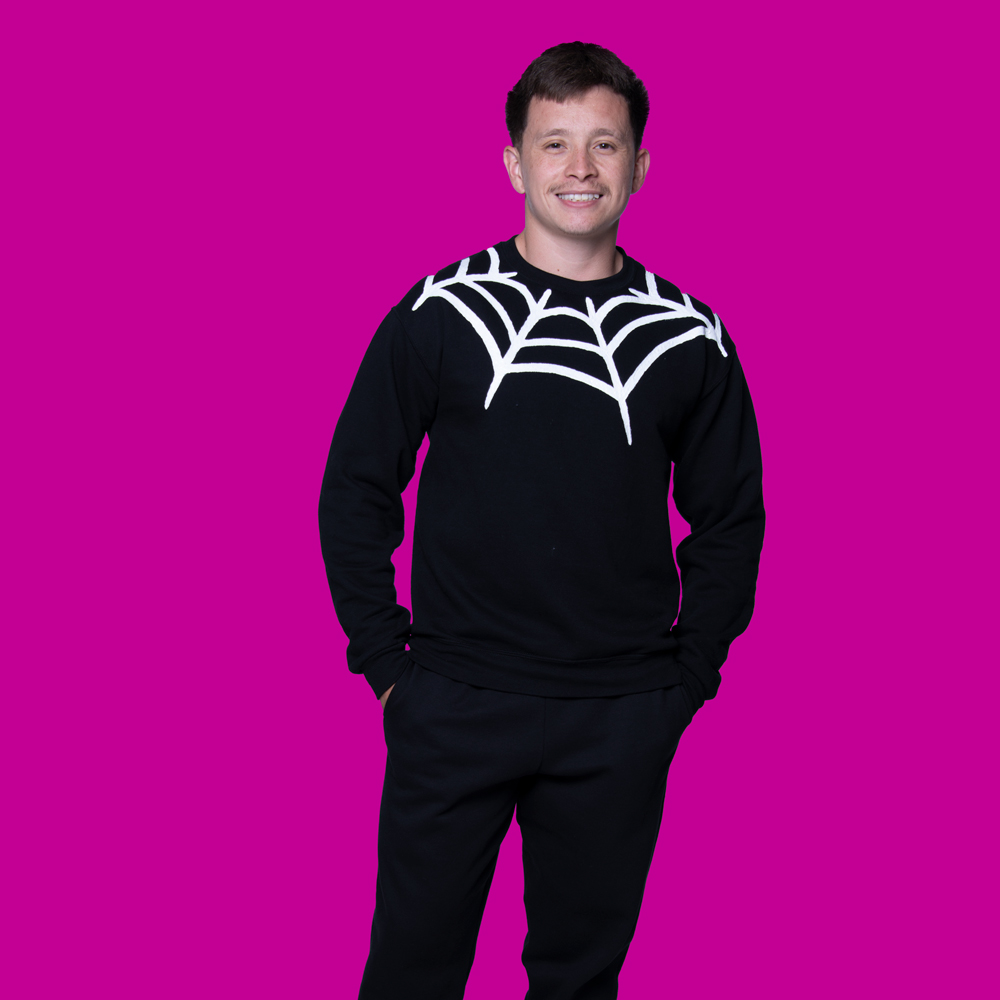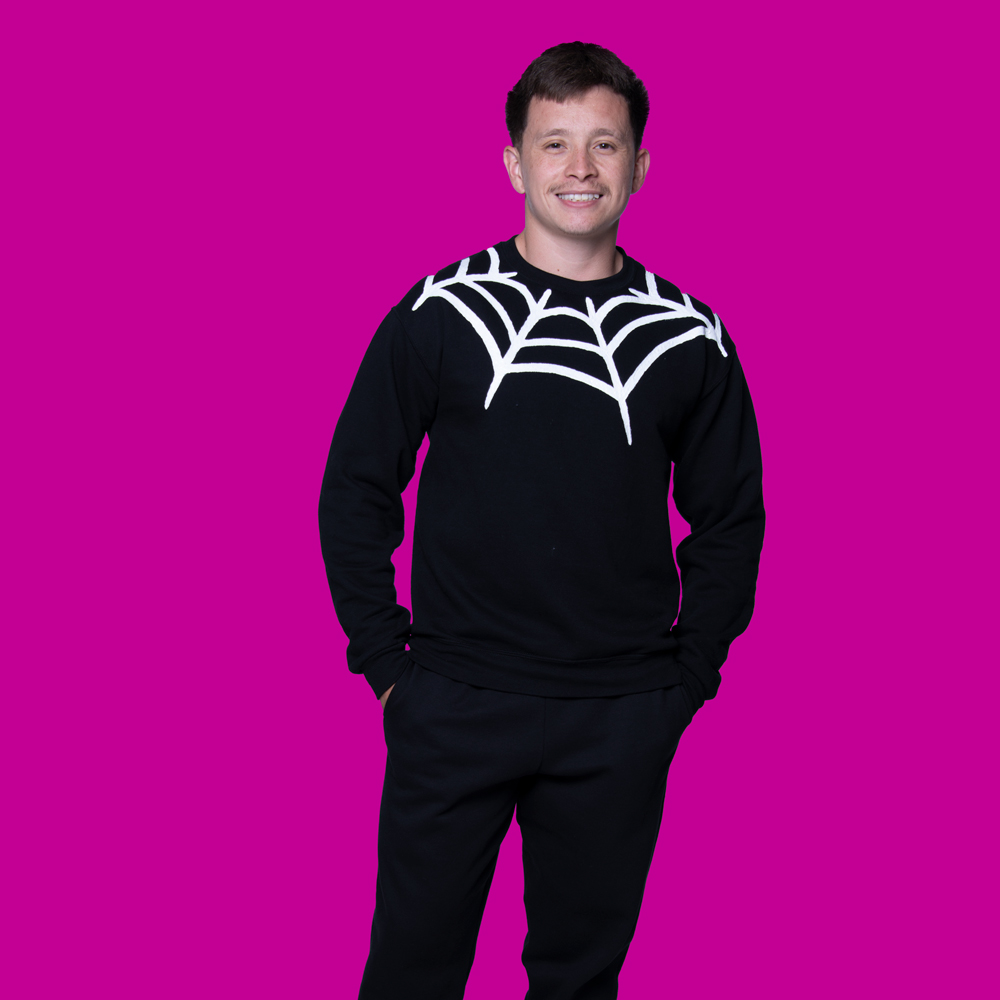 Spider Web Costume
Take a spin at your own web.
This no-sew spider web pairs perfectly with the spider! It's an affordable and quick DIY costume that can be created for a kid or adult.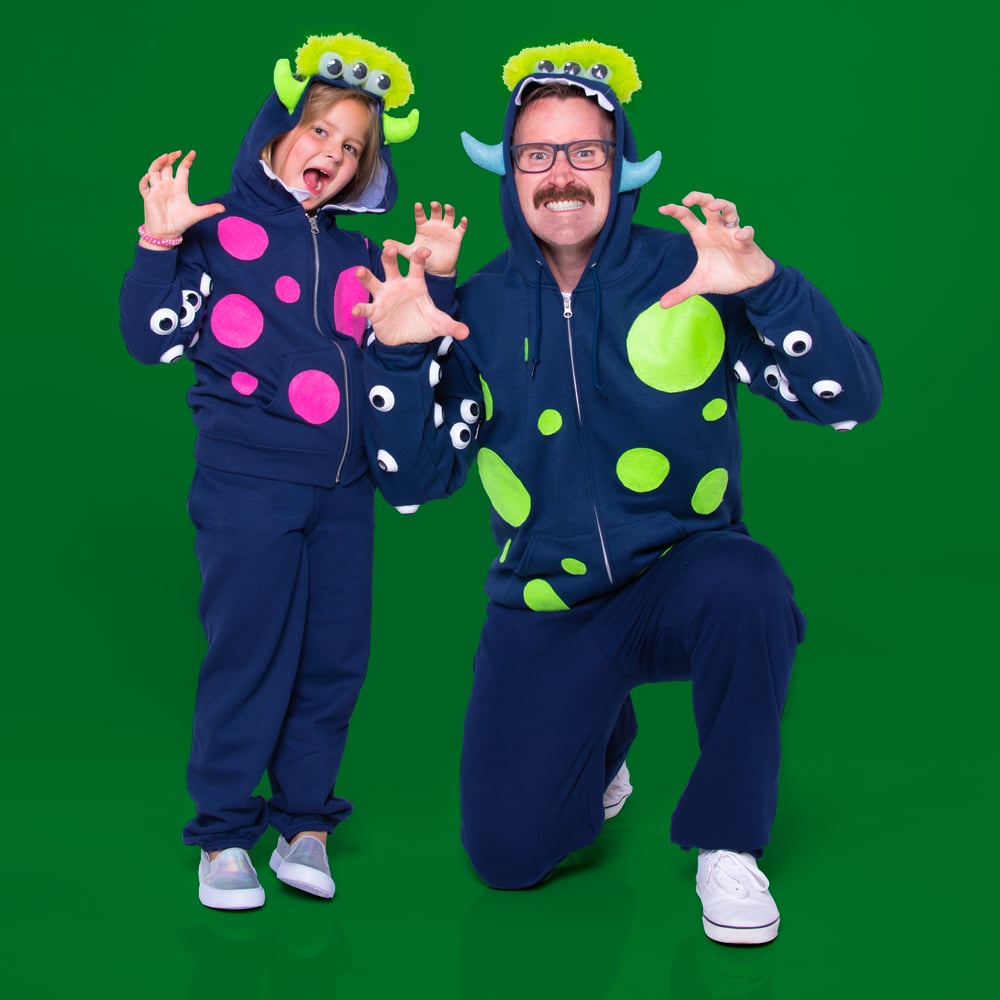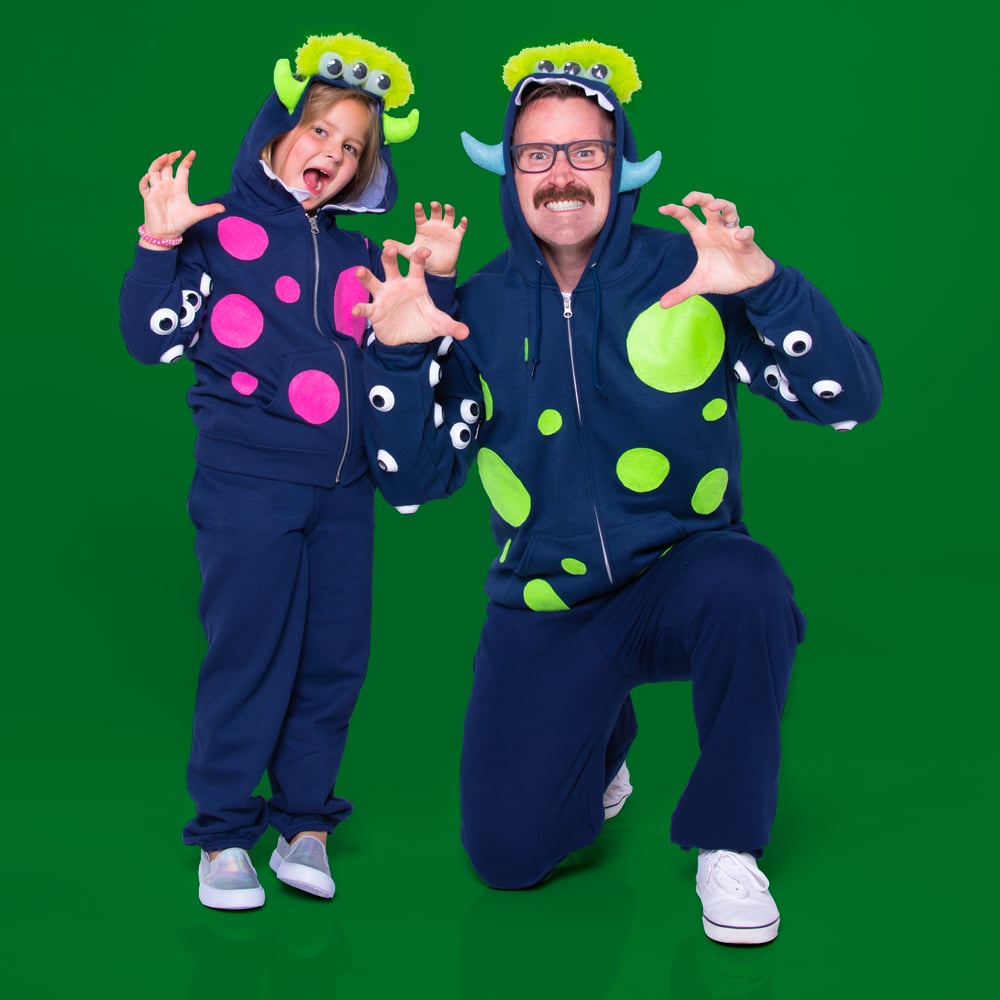 Monster Costume
Scare them with cuteness.
Create this scary cute monster costume and be ready to party.