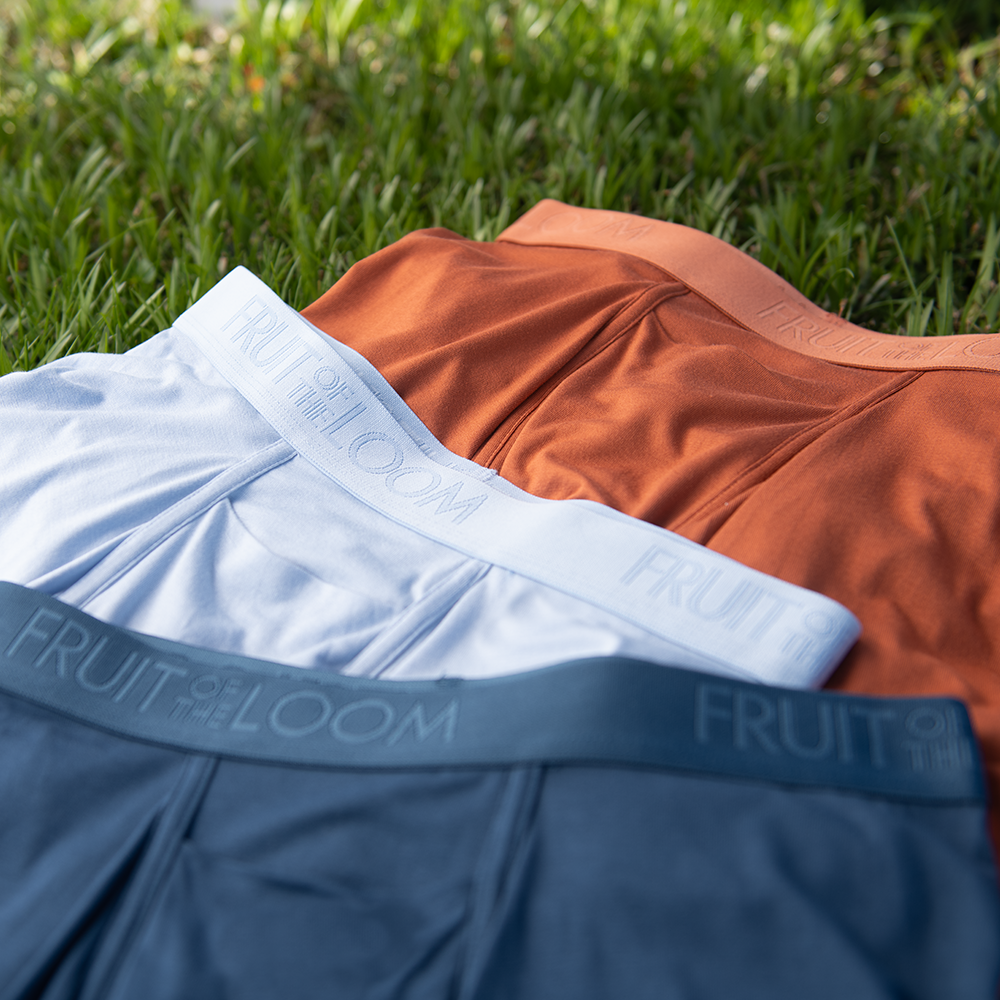 Fruit of the Loom's new Fruitful Threads collection is designed with comfort and sustainability in mind. These products are made with LENZING™ ECOVERO™ fibers that provide up to 50% lower emissions and water impact than generic viscose.
We partnered with Recover™ to create our Fruit of the Loom Recover™ Cotton T-shirt. This T-shirt is made with 20% Recover™ cotton, a high-quality, low-impact recycled fiber made from cotton textile waste. Recover™ cotton fiber production also uses less water compared to conventional cotton, so much that 1lb of Recover™ cotton saves up to approximately 114 showers or 6 years of drinking water!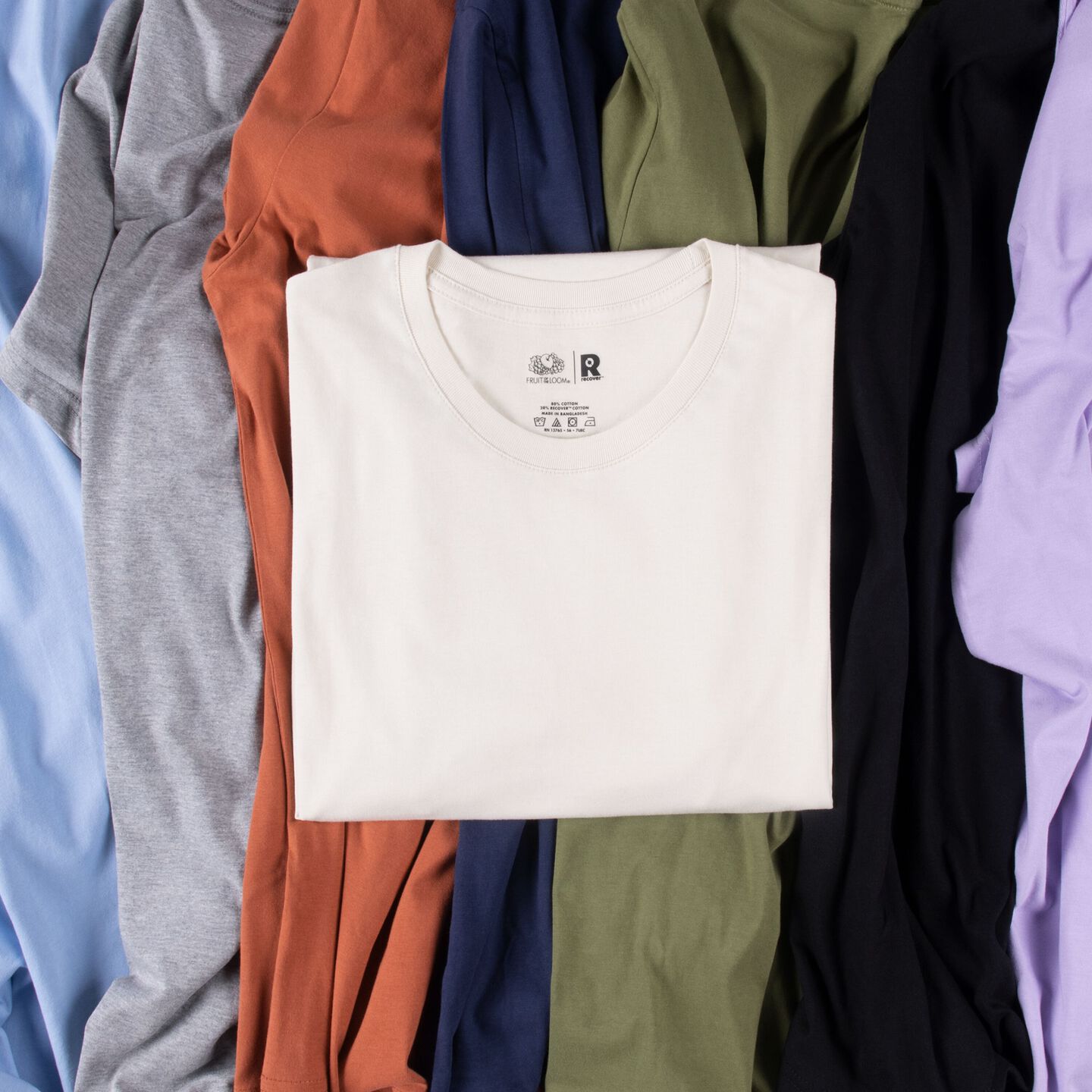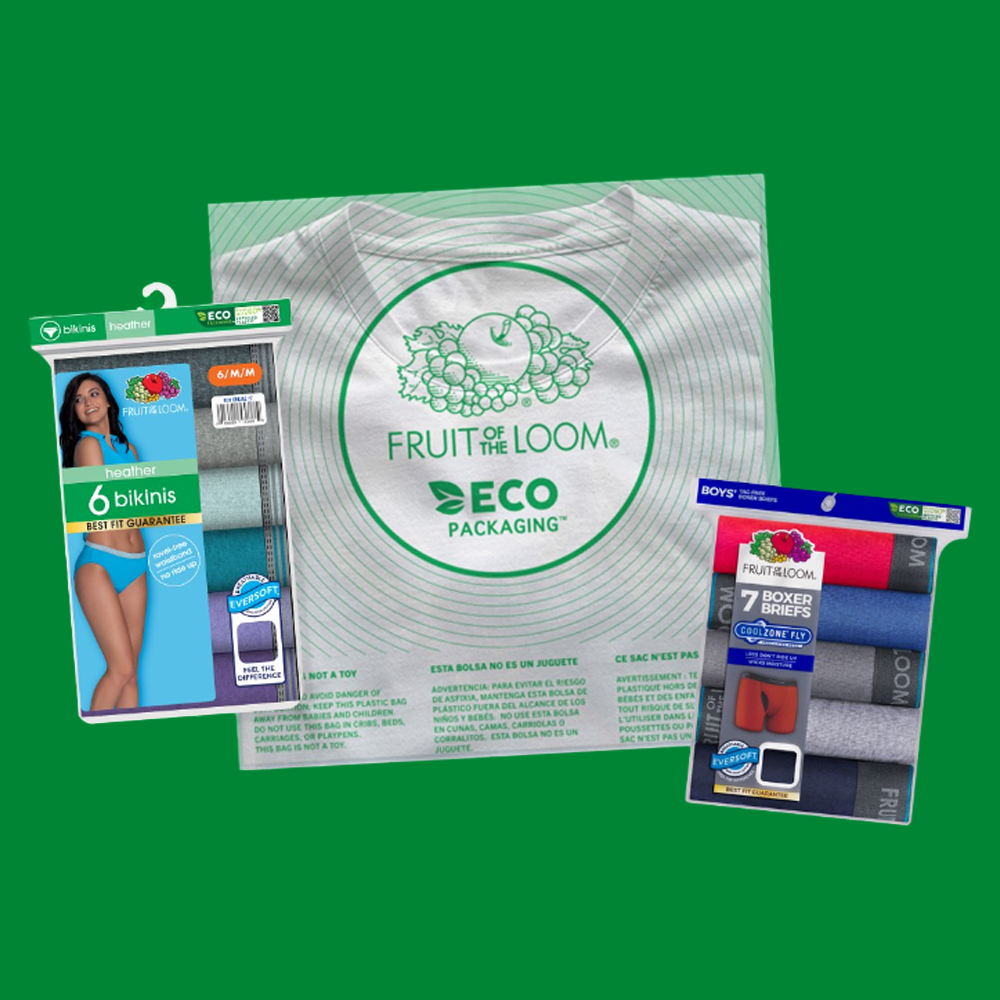 Our bags are made with 60% recycled plastic and we utilize packaging components from responsible sources.
Fruitful Futures is designed to help make us a better and stronger company, allowing us to fulfill our mission to enrich our consumers' lives, and ultimately making our world and future more fruitful than ever. We developed Fruitful Futures through employee collaboration, with an eye toward empowering and engaging our global workforce, and committing ourselves to elevation of our sustainability efforts, to make each new day better than the last. Learn more about Fruitful Futures here.