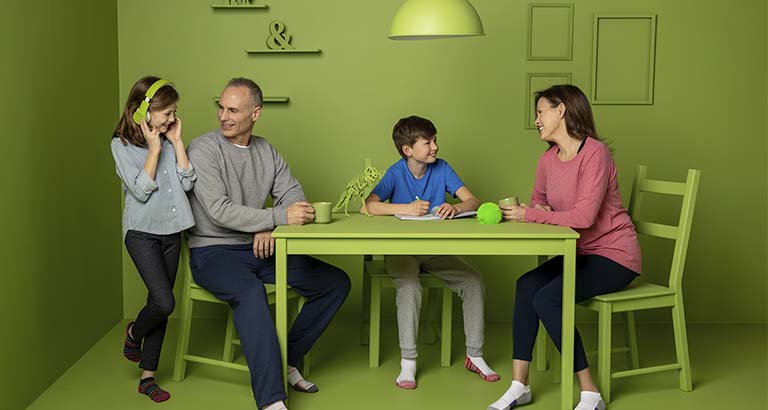 Back to School Has Begun!
The back-to-school frenzy is back, this year bigger than ever! If shopping for your child isn't already at the top of your to-do list, it is time to move it up. It's easy to remember school supplies like pencils and notebooks, but this year, don't forget the item that often gets forgotten- your child's underwear. Kid's growing bodies need their underwear updated more often than adults. Along with that, sometimes they may need to update their style that fits their changing shape. Check out all the back to school styles that Fruit of the Loom® Kids has to offer!
Fight back against itchy seams with our Seamless Comfort collection. Designed to be the most comfortable underwear in your child's drawer, these boxer briefs and panties are made with reduced seams to prevent any itching or irritation throughout the day. We created these with four-way stretch fabric and supportive design which will give them a snug fit without being too tight. Shop both Boys Seamless Comfort Boxer Briefs and Girls Seamless Panties!
One of the most frequent comfort challenges for active children is badly fitting underwear. That is why we designed our super-soft underwear that fits great. Since choosing the right style for your child's body can make all the difference we've created the Kids Underwear Size Guide to help you choose the right fit for your child. We also offer breathable boxer briefs for boys that fit like a dream.
When it comes to going back to school, it is easy to forget one of the most basic needs our kids must have for their outfits: an undershirt. Undershirts are imperative to keeping your child comfortable in and outside of the classroom. Our boys white crews are designed with longer length to help stay tucked while he is playing, better sleeves for improved range of motion, and a true to size fit that is guaranteed to fit your boy comfortably throughout the day. Along with that, our Girls Tanks are sure to add versatility and comfort to your little girl's wardrobe. The basic, assorted solid color and tag-free style make this tank not only stylish for school, but the ultimate option in comfort.
Lastly, we can't forget the classics. Keep your child cool with our naturally breathable cotton underwear. For our 100% cotton boys' boxer briefs, not only is the fabric soft, but the plush backed waistband and tag free design add an extra touch of comfort that will make these boxers your son's favorite underwear. Our girls' cotton brief offers improved cotton with extra softness. Not only is it breathable, but it's durable enough to hold up wash after wash. Check out our boys underwear & girls underwear collections for the full selection of items..