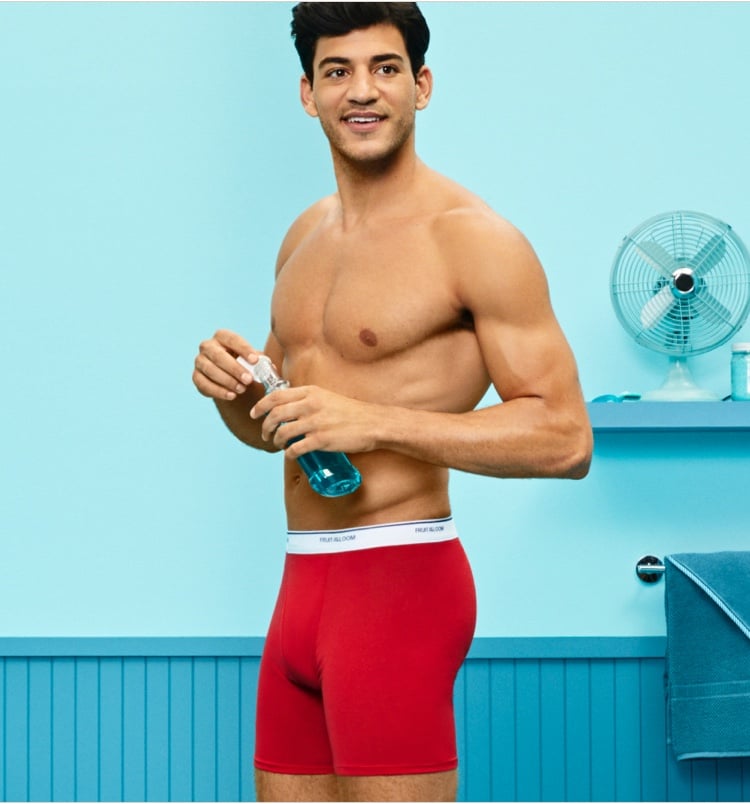 What is the Best Men's Underwear for You?
Boxer Briefs vs. Boxers vs. Briefs
Men's underwear options are packed with possibilities. When you stop and think about it, we spend a lot of time in our underwear. Yet, many men don't give much thought to what kind of underwear they buy.
Undergarments are the unsung hero of our wardrobes—they can make or break how comfortable you are throughout the day. But when you try to decide which pair is right for you, you might end up with a lot of questions. What's the most comfortable type of underwear? Which one chafes the least? Which one has the most stretch? Let's explore the options for choosing the right pair of underwear for you: check out the differences between briefs, boxer briefs, and boxers below.

Different Types of Men's Underwear
When comparing the three main types of men's underwear, it's easy to see the difference: it's all about the fit and coverage. But when you look closer, their differences are more nuanced than that. We break down and compare our options to help you find what's best for you.
The main difference between boxers and boxer briefs is the fit: boxer briefs are form-fitting while boxers provide a more relaxed fit. Both offer more coverage than briefs, hitting at the mid-thigh. Boxer shorts are a great choice if you are looking for a more relaxed everyday underwear, while boxer briefs provide a more supportive fit.
Shop boxer briefs or boxers.
Briefs are a timeless classic giving you the fit you've known forever. Boxer briefs are the evolution to the classic brief, giving you the support you need with a little more coverage.
Shop briefs or boxer briefs.
With their supportive fit, boxer briefs are the best option when paired with clothes that are more form-fitting like slim jeans or formal wear. They typically stretch more than boxers, which allows them to move with you and prevents them from riding up throughout the day. Boxer briefs are the perfect option for everyday underwear. For a classic cotton wardrobe staple with a cooling fly and no ride up legs, try our CoolZone™ Boxer Briefs. Perfect for everyday use, the support they offer also makes boxer briefs the preferred choice for running, hiking, or heading to the gym. If you are looking for a boxer brief that provides you with more breathability, check out our Breathable Performance Boxer Briefs.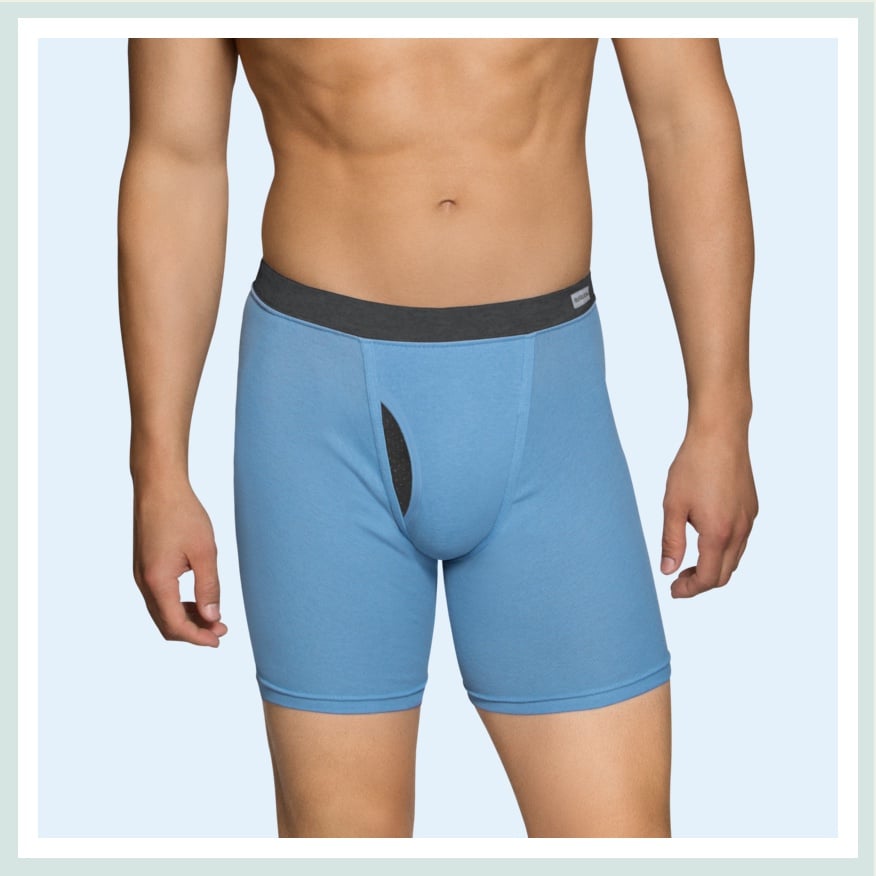 Whether you're lounging around the house or heading to the office, boxers keep you comfortable all day long. Pairing with more relaxed-fitting clothes, some men prefer boxers to other underwear because they're built for freedom. Our boxers are designed with a relaxed fit that won't bunch up, making these perfect for anyone looking for underwear that provides a roomier fit.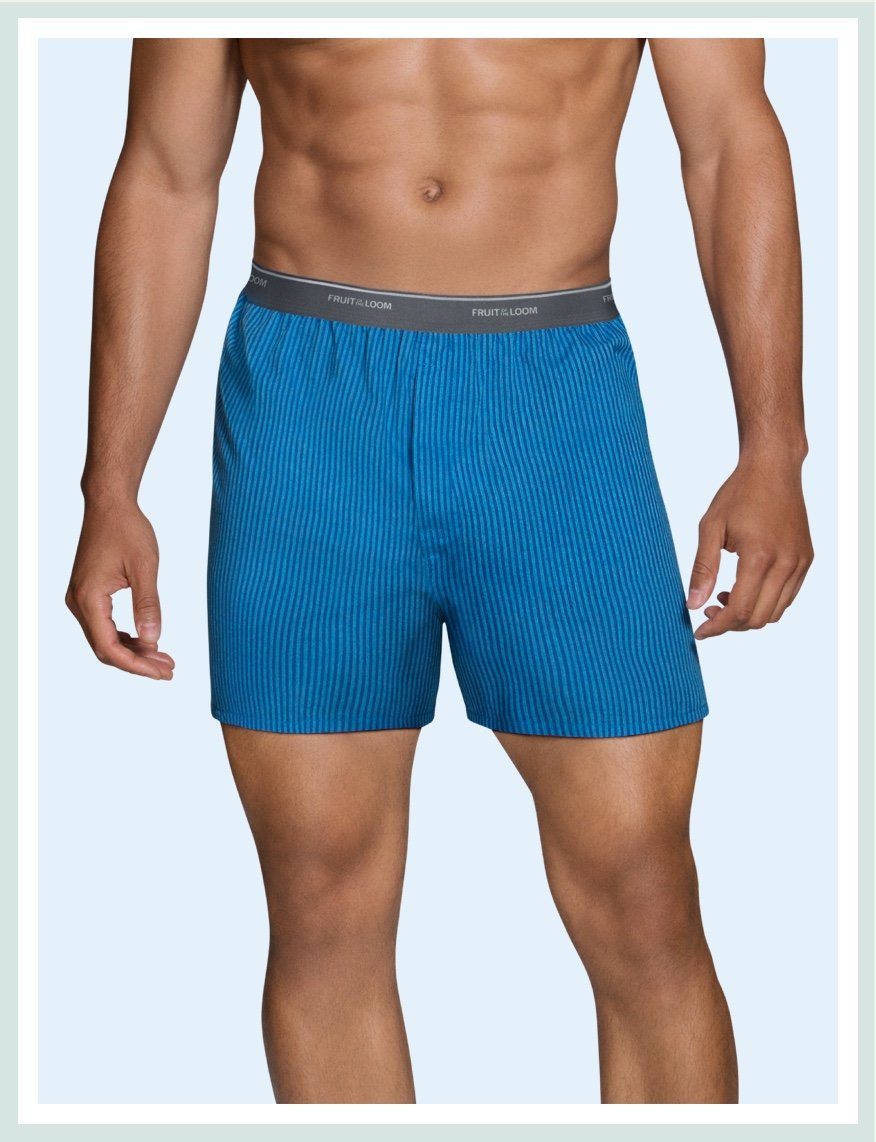 The same rules of thumb for boxer briefs apply to regular briefs as well, and they can be worn with just about any outfit. With their supportive design and moisture-wicking material, breathable briefs are a great option for a hot summer day. Our briefs maximize support without the extra coverage, offering a classic look that's perfect for you.